Nylon Nostalgia Frilly Knickers
The ultimate guide to fabulously frilly tennis knickers.  Nylon Nostalgia stocks the finest vintage and retro style knickers as well as pure nylon stockings and thousands of beautiful vintage nylon petticoats and slips.  Satin frilly panties now available!  Buy frilly nylon knickers securely online - free UK delivery.
The fashion for frilly knickers was started back in 1949 by the English clothing designer Teddy Tinling.  Tinling wanted to create something eye-catchingly special for his friend, the tennis player Gussie Moran to wear when she took part at the Wimbledon tournament of that year.
Whatever you call them - frilly panties, frilly knickers, frilly tennis knickers, French maid knickers, AB panties, bubble knickers, rhumba or rumba panties, square dance or ruffle panties, flouncy or frilled, there is a place for a little fun and frilly frivolity in everyone's underwear drawer - but remember to pause for a moment and thank Teddy Tinling and Gussie Moran for starting off the whole frilly knickers craze.
Since those days, frilly knickers have been ever popular.
The frilly tennis knicker phenomenon was soon adopted by women who had little or no interest in the sport and just took up the craze by buying up the high waisted frilly knickers that quickly appeared in high street shops.  In other words, I may offer fabulously frilly knickers for women that are in every way genuine and authentic vintage but were actually never intended to be worn on the tennis court.  1950's style frilly knickers made for everyday wear are just as nice, if not nicer.   Unless the knickers actually state they are sportswear (to use the modern term) on the label, or tennis knickers with a ball pocket, you'd find it very difficult to tell each apart.  However, does it really matter?  No, not really!
These beautiful 100% nylon frilly knickers have 4 layers of sumptuous lace all around with a wide, double-layer nylon gusset and gently elasticated legs .  Inspired by a pair of 1950's Perfit tennis knickers, these delightfully feminine knickers faithfully reproduce the cheeky attire of yesteryear.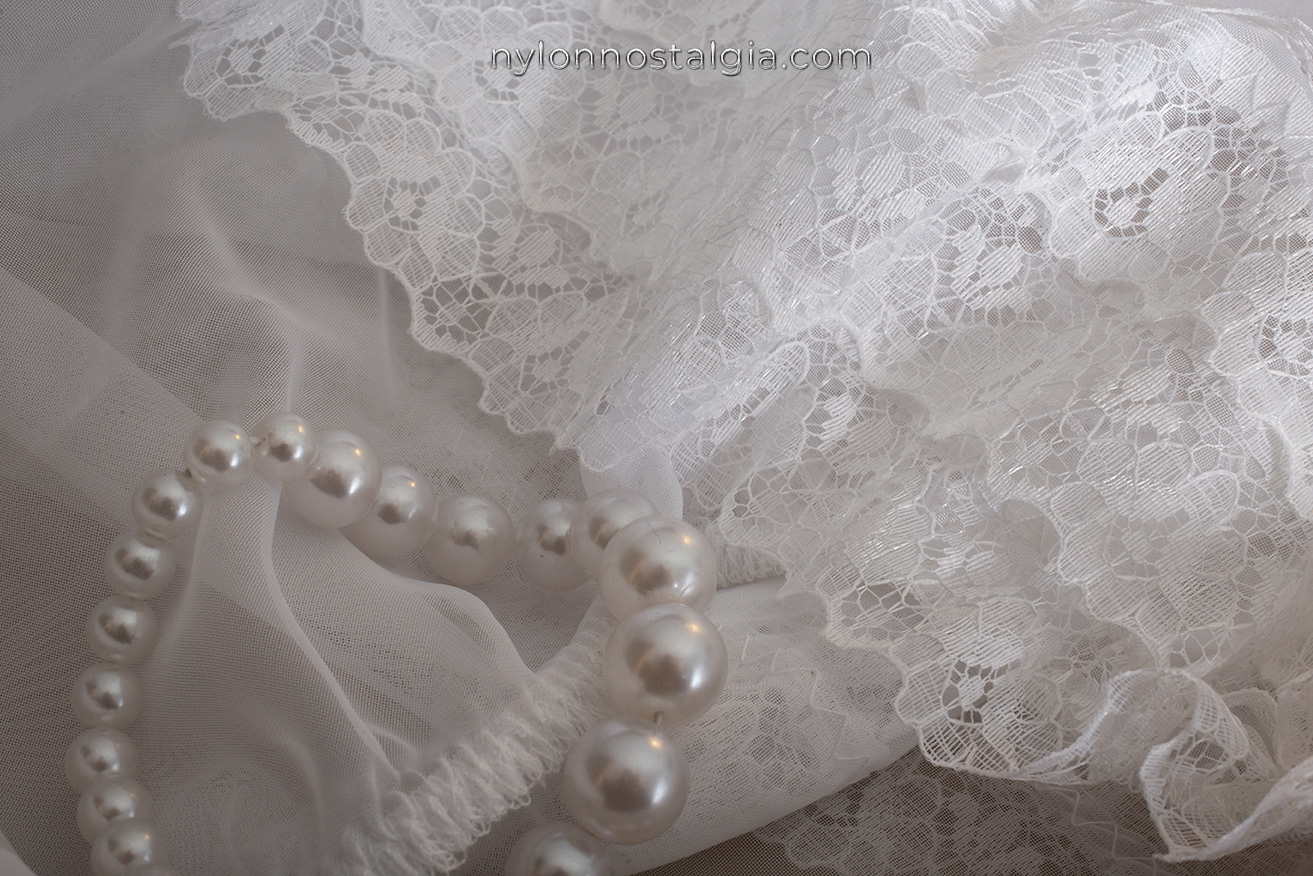 Are you a frilly knicker fan?  Comment?  Let me know what you think...
Thank you for your email!